Simple. Elegant. Practical.
Bios3>
Jonathan Baier - CEO
My passion to help people accomplish their missions and dreams emerged while I was in college. I was a steward, helping an environmental non-profit, The Inland Sea Society. While majoring in computer information systems at the environmentally focused college of Northland, I came up with the idea of recycling computers and co-founded the program called "Longrun." The most memorable moment is when we accomplished the goal of preventing hundreds of computers from being dumped into the lake. Another proud moment was our co-operative program where high school students and seniors were given hands-on experience with real computers. This experience was a breakthrough for me. I proved to myself that I can make a difference to the world by combining my knowledge in IT + NPO/small business owners. At the same time, I was confident enough to start my own business: ResponnComm.
Jospeh Baier - Vice President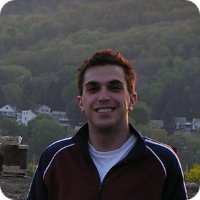 Joe has over 15 years real world financial planning and business management experience. Since he is originally from a small town, he understands the importance of maintaining a close relationship with those you do business. Joe has been lucky enough to have a career in both a small business environment and a large corporation, giving him the insight to make sure we are providing the best solution for our clients and meeting the specific needs of business owners. Joe knows how important it is to establish and maintain a good reputation for a growing business. He looks at our client's business as if it were our own. Joe's ultimate goal is to provide economical alternatives for non-profit and small business owners while still providing the utmost professional image for their organization. Joe is excited to provide our partners the tools needed so that they can grow.
Tomoko Onodera - Marketing Consultant
With a master's degree in Integrated Marketing, Tomoko has 10 years of experience with global companies in the fashion and cosmetic industry. Through her academic program, she has gained her knowledge and practical skills in campaign management, financial planning, competitive strategy, digital marketing, consumer behavior, web analytics, and advanced test analysis with a focus on measuring all aspects of marketing.
Combining her marketing expertise and her work experience in sales, Tomoko will contribute to our partner's growth from both sides with her strong analytical skills. Also, working as a liaison, Tomoko has excellent communication and interpersonal skills which facilitate an understanding of our partner's perspective. Furthermore, she has extensive experience in multi-cultural understanding giving her the ability to think creatively from a variety of angles.