Simple. Elegant. Practical.
Past Work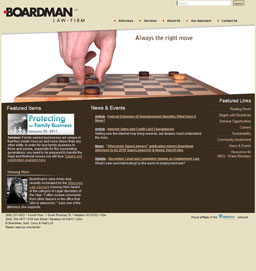 Boardman Law Firm
Boardman was looking to refresh their site while maintaining their original style. We worked with them to design an attractive new site while retaining many of the original design elements.
www.boardmanlawfirm.com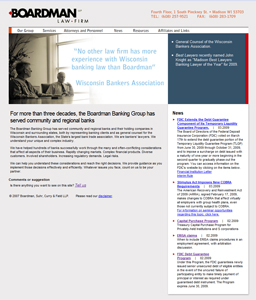 Boardman Law Firm - Banking Group
The banking group was looking to create a custom branding that would focus specifically on the banking sector. While they wanted to retain the overall firms brand, we helped them create a unique site that would also grab the attention of the client they worked with everyday.
www.boardmanbankinglaw.com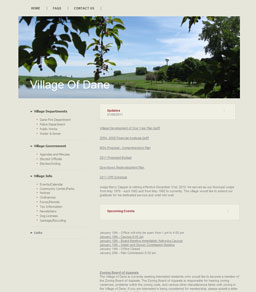 Village of Dane
The village of dane needed a place for the people of the community to keep up with news and events from the township of Dane. Responscomm was able to provide a site that allows them to quickly update the entire village.
www.villageofdane.org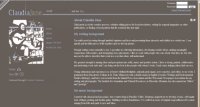 Claudia Jane
Claudia came to us to build a site that would showcase her creative side. As a musician and writer, Claudia also needed a way to connect with her fans. Together with our professional designers, we create a site that allowed her to share her creations and a blog to connect with her fans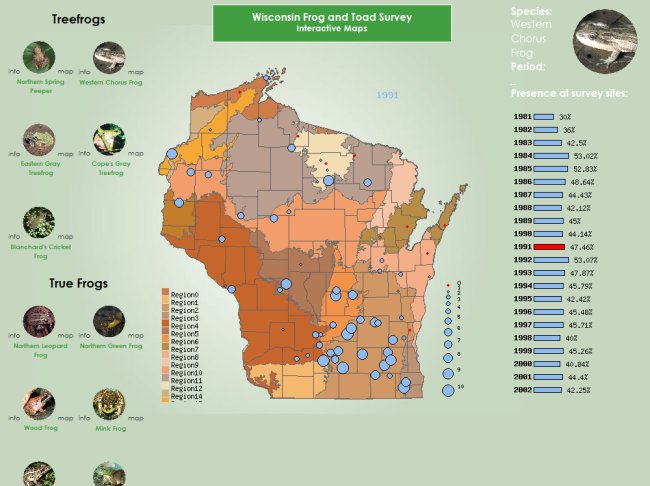 Frog and Toad Survey
One of our more interactive projects, the survey had collected data on the volume of various frog and toad species over the years. We worked with the survey group to create an interactive map that shows their growth and decline over time.